NEW Regional Awards
Maria Edelson, Founder and President, Sales and Capability Development LLC
Bobbie O'Hare, VP, Business Development, JOH
"A part of this entire event that we think is really important, is how much work our regional groups do all around the country, all day, every day," Bobbie O'Hare says. There are 17 regional groups nationwide right now, putting on receptions and educational events. "Regionals are the lifeline of NEW. Thank you for making it happen."
The recipient of the
Best of the Best Region 2011
award is
Northern California
!
"They've delivered outstanding results," O'Hare says. "With a membership of almost 50 volunteers, this region is truly leading the way." The winners took the stage and received their award, glowing.
Next up: The Bobby O'Hare award. This is where each region nominates one of its own, based on achievement in going above and beyond, in community leadership and attracting more people to NEW.
"This year's winner plays an instrumental role in our organization," O'Hare says. "This year we award Sue Klug of Albertsons."
Three cheers!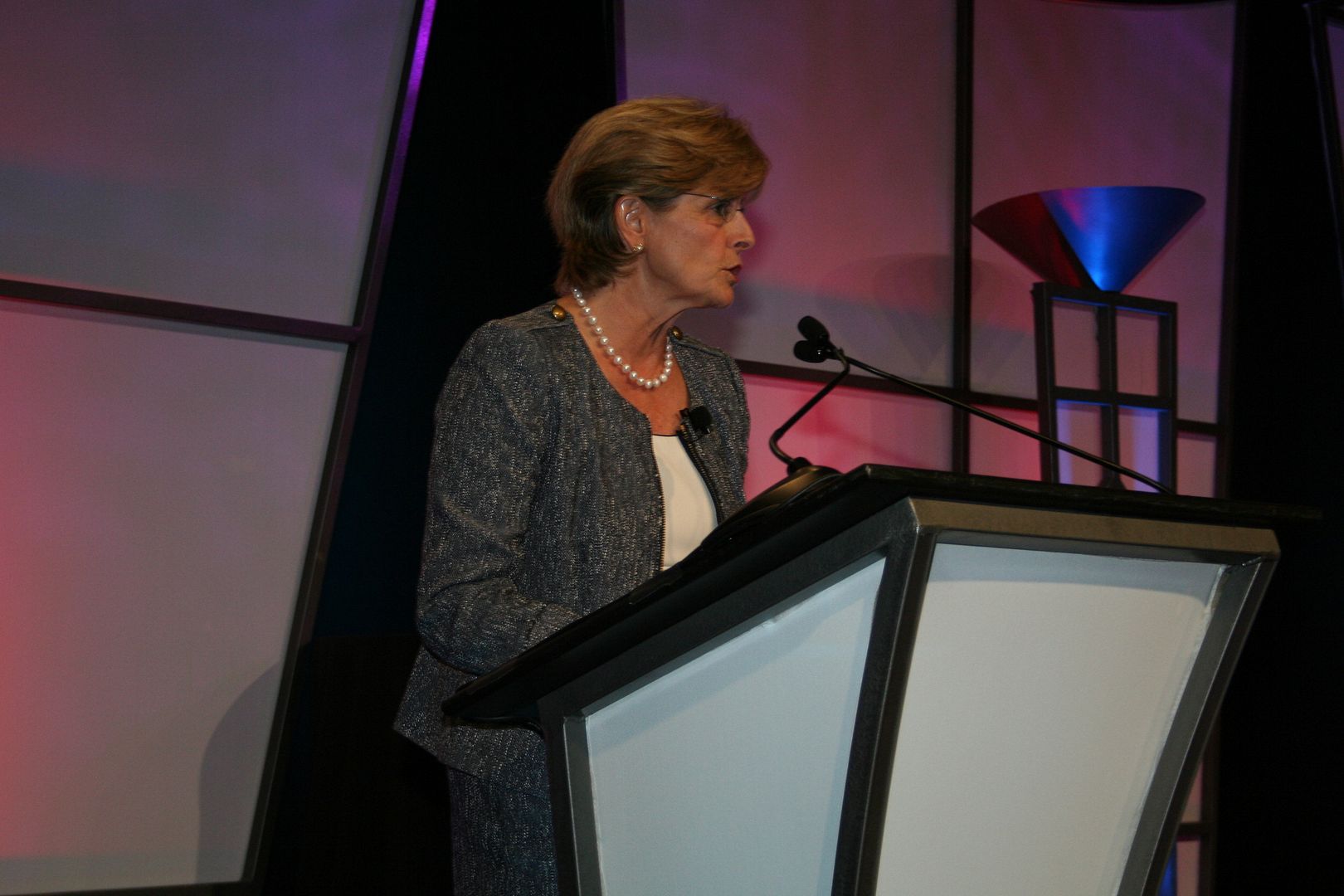 (Bobbie O'Hare announces the winners.)